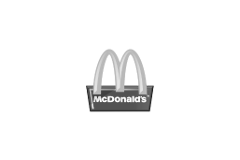 We »speak« brand!
We comprehend complex briefings swiftly and translate them into the adequate creative processes – and music for brands.
Our long-standing experience in the field of audiobranding on a national and an international level further benefits our customers.
Who is capable of anything and everything?
We have a vast amount of resources at our disposal, ranging from instrumentalists, composers, arrangers, to singers of all kind. Together, we are pleased to fulfill the whole shebang of creative requirements in our own recording facilites.